News
2021-09-14: Call for 5 scholarships (see "Submission & Registration")
Conference programme (2022-05-09)



17th CRPA report – Time(s) of transition and change

Around 100 scholars from 21 countries met from 16 to 21 May 2022 in Vienna and Carnuntum at the 17th International Colloquium on Roman Provincial Art on the main topic "Time(s) of transition and change" to present and discuss their research results in 62 lectures. The conference was organized by the Austrian Academy of Sciences, the University of Vienna and the province of Lower Austria.
The first three days were held in the solemn ambience of the Small Ceremonial Hall of the University of Vienna and were dedicated to the focus sections "New finds", "Methods" and "Times of transition and Late Antiquity". On the evening of 16 May, Isabel Rodà de Llanza gave a keynote lecture on "Roman sculpture as a multidisciplinary research focus", followed by a reception. On 17 May, the lecture programme was completed by a guided tour through Roman Vienna and a visit and reception at the Römermuseum in the centre of Vienna. During the entire conference, participants had the opportunity to visit the Kunsthistorisches Museum and the Ephesos Museum.
On 19 and 20 May, the Kulturfabrik in Hainburg was the conference venue. Here the lectures were held in two parallel sections, due to the large number of registrations. This left enough time for guided tours through the Archaeological Parc Carnuntum – combined with a generous reception by the Federal Government of Lower Austria in the atmospheric ambience of the reconstructed thermal baths – and visits to other monuments of Roman Carnuntum as the two amphitheatres and the Heidentor. Of course, in view of the fact that most of the participants are specialists on stone monuments, a visit to the Lapidarium behind the Archaeological Museum Carnuntinum in Bad Deutsch-Altenburg and to the stone depot in the Kulturfabrik itself was not to be missed.
On 21 May, when the majority of the participants had already left, a group of around 30 people finally went on an excursion to the hinterland of Carnuntum. Under the expert guidance of staff from the Federal Monuments Office, among others, we visited the palace ruins in Bruckneudorf, the Landesmuseum Burgenland in Eisenstadt, the Stadtmuseum Mannersdorf and the pavilion at the "Gschlössl" in Leithaprodersdorf. At the end of this informative day, the municipality of Leithaprodersdorf served us an "Achterl" and a bread snack, so that we could toast the conference in convivial company with a glass of Burgenland wine.
We would like to thank our cooperation partners for the good collaboration and all participants for their presentations, contributions to discussions and the generally good and collegial atmosphere during the conference. Our special thanks go to all those who actively contributed to the implementation in Vienna and Carnuntum: for the days in Vienna especially the (student) assistants Olivér Borcsányi, Michaela Löffler, Felix Michler, Tomáš Sobihard and Elisabeth Todt, for Carnuntum the extremely competent team of Eduard Pollhammer and Bernadette Malkiel!
(Franziska Beutler – Julia Kopf – Gabrielle Kremer)
Photographic impressions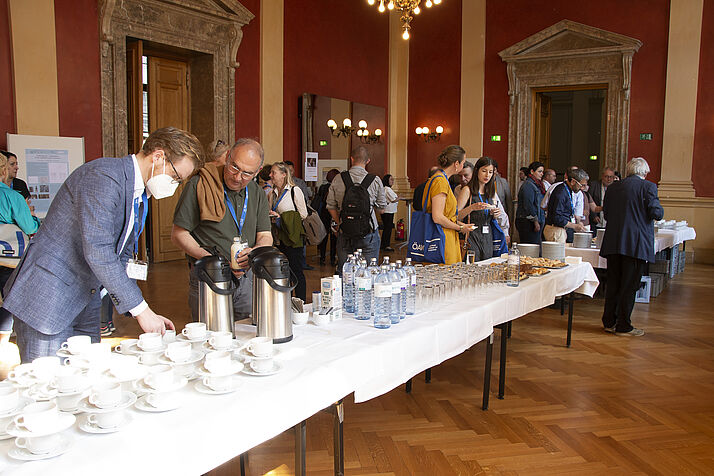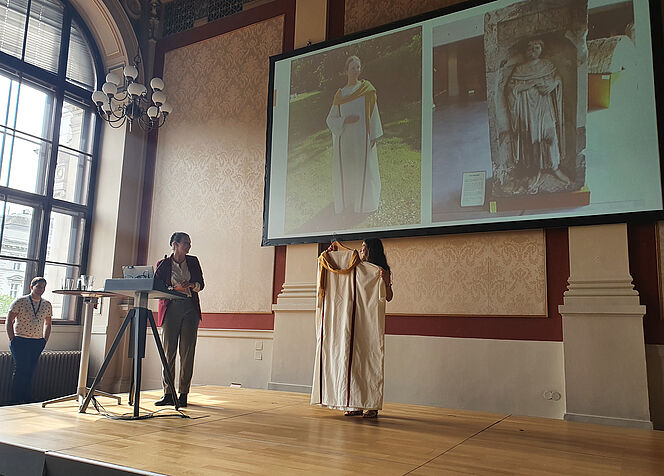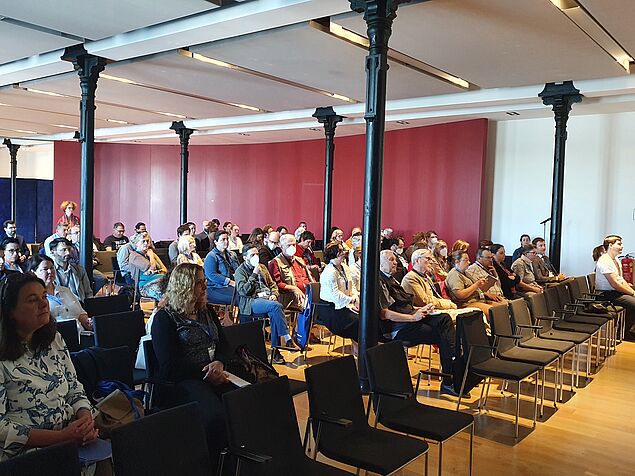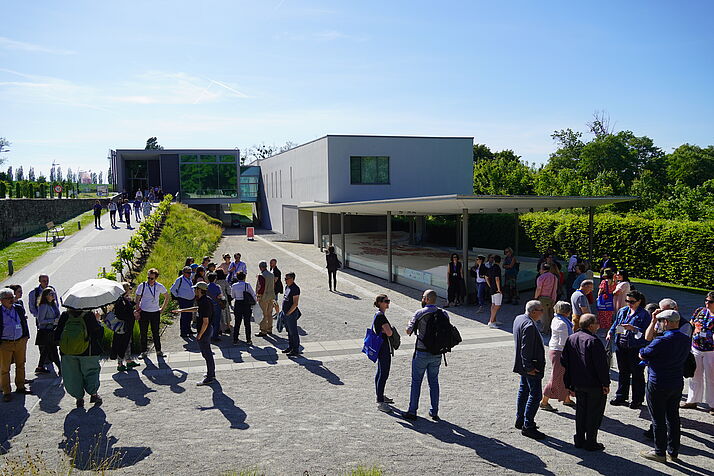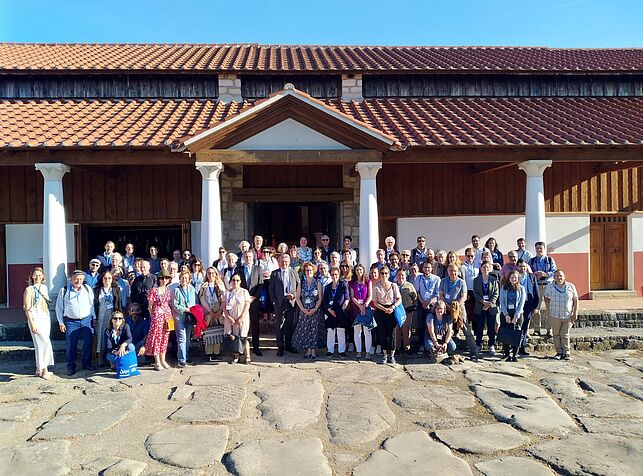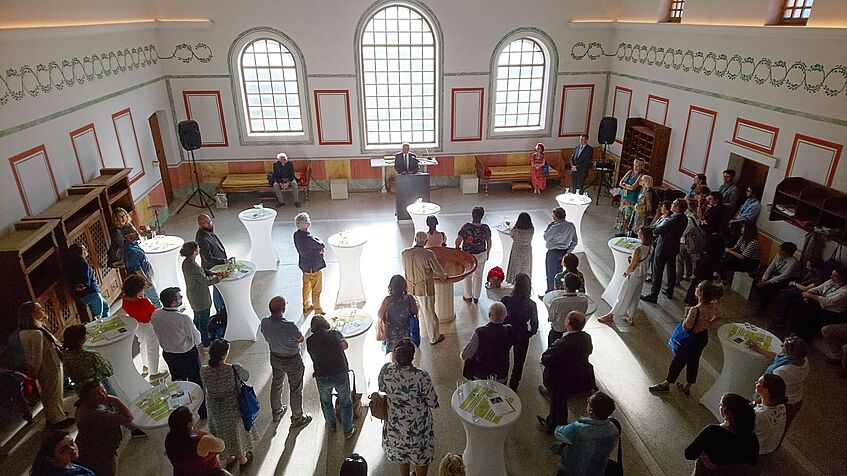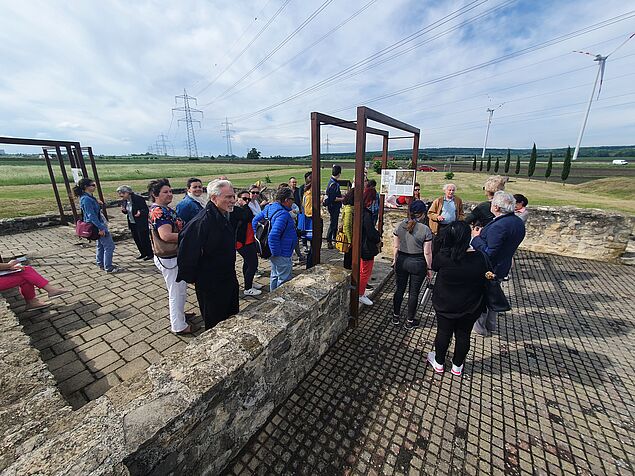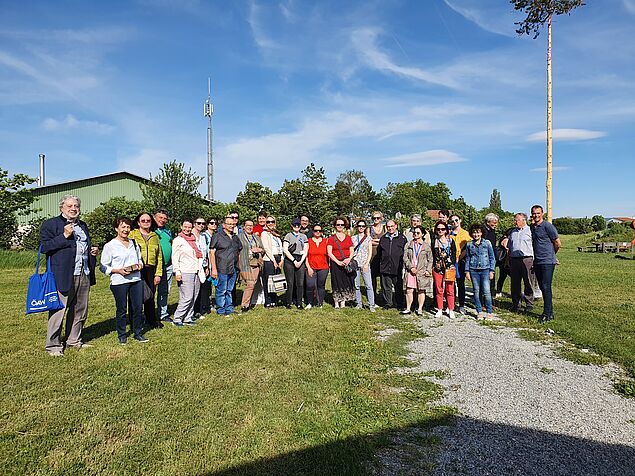 Previous Slide
Next Slide